Adoption
Your New Pet Is Here
Zeus and Echo have been adopted!
Zeus and Echo are healthy Black Labs, both male. We both get along with other dogs and love to play, we also love kids and anyone who comes over, but are afraid of cats. We are kennel trained, and love to be outside to play. We are both looking for a new home! Adoption Fee $50 each. call for more details. Please call and adopt Zeus and Echo today Christy Ray 309-333-3057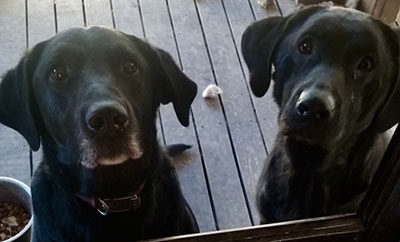 Gordo and Lady Huskies have both been adopted!
Gordo is a healthy large silver Husky male. Lady is a smaller black Husky female. We are both looking for new homes! Adoption fee $450.00 call for details Please call and adopt Gordo and Lady today 319-470-0381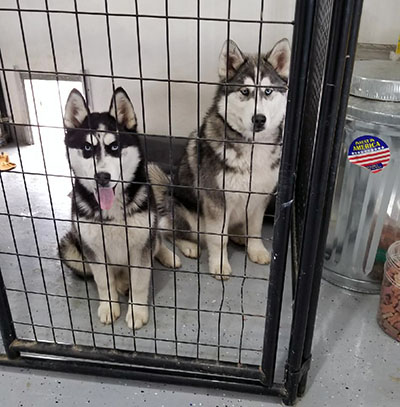 Gunner has been adopted to his new home!
Gunner is a 3 year old neutered male. I weight in at 150 lbs. I'm Housetrained, good with older kids, cats and adults. Jealous of new baby in home, so I need to rehome. I'm in the Quad cities area. Please call and adopt Gunner today 319-470-0381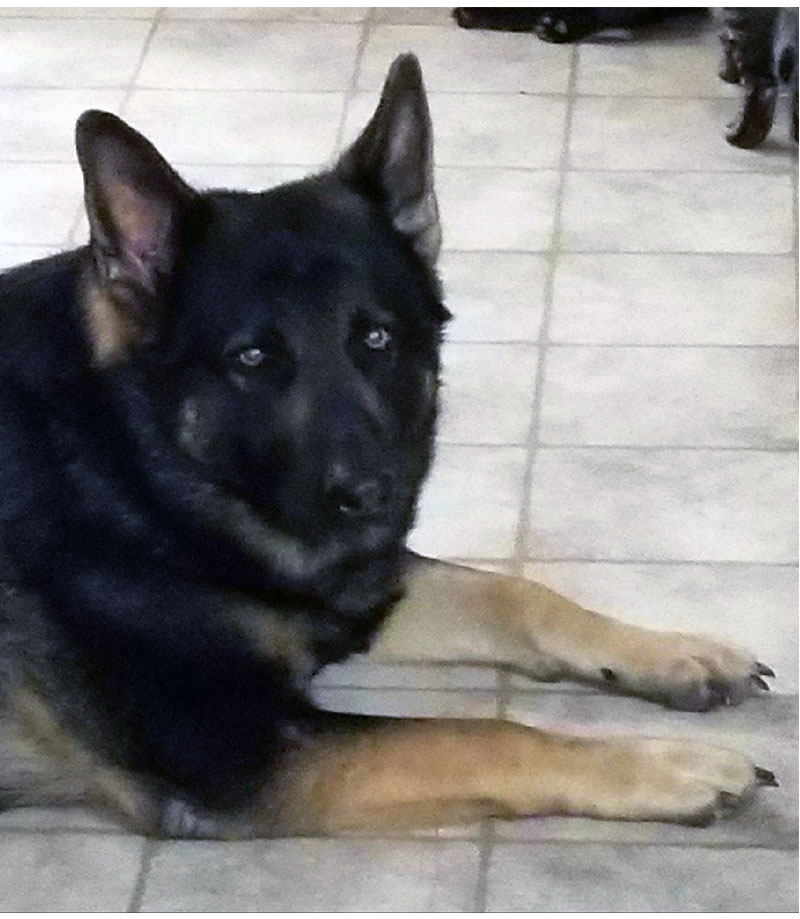 Faith has been adopted to her new home!400
Faith is a one year old rescue. She is very smart and social. She craves attention and hugs. Faith is very vocal and always has something to say. She's loud and humorous. Looks like she's smiling most of the time. She loves toys and fetch and tug of war. Faith had a very difficult start in life and as a result, she is reactive. She will startle in response to hats, headbands, and leather gloves. She chases cats, but has not hurt any. She plays with my little toy dogs. She is good with my large breed dogs. She is crazy jealous, so would be better in a home with only one or two dogs. Fenced yard is a requirement and previous experience with german shepherds is a must. She is on thyroid medication twice daily for life. Her thyroid medication is inexpensive, but annual blood check is needed and vet fees differ. My vet charged $50 for the testing. Medication is $10 monthly. Rehoming fees to cover her medical costs for spay and initial blood work is only $450, she won't last long so hurry!! Faith is Great with children and cats. Tolerates other dogs well, so will make for a great family addition to your home. Please call and adopt Faith today 319-470-0381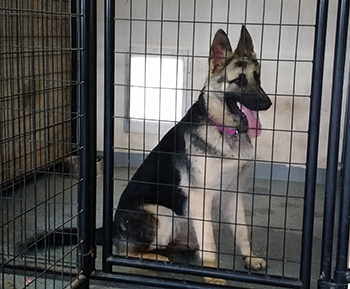 Adoption Success Stories!
Pair of rescued Yorkies have been placed
All vet work done. Approximately 10 years old. No teeth, require soft food. Use potty pad and toilet outside. Very low maintenance pair. Great companionship for older adult. Please call and adopt these this loving pair 319-470-0381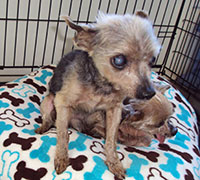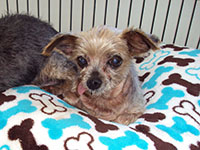 Buddy has now been placed
Buddy is a male Bichon. He's 7 years old and in good health. His shots are current. He's well house trained and very loving. Neutered. He likes children and visitors. Leash trained, needs room to run as he has a high energy level. Re-homing because mom is gone to work all the time. Please call if you have room in your family for me.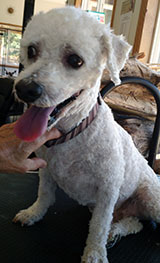 Boomer - I have a home !
Boomer is 14 months old and 100 pounds. Friendly and social. Loves kids. House trained. Farm dog currently. Owner is having health issues and can no longer care for the dog. Shots are current and he's neutered. If you have room in your family for a great guy like this please call Sugar Creek Farms or Doug at 641-660-3381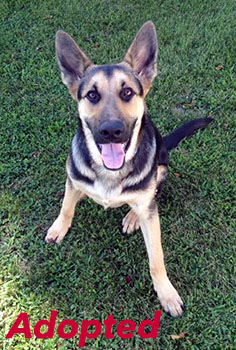 Liza - I have a home !
I'm Liza (left). 6 years old and in good health. Spayed. I love to fetch and love kids and other pets. I don't play nice with chickens. I use a doggie door, but occasionally mark my daddy's dirty laundry if he leaves it on the floor. I need a family who will play with me and hold me lots. Please call with questions or to meet me.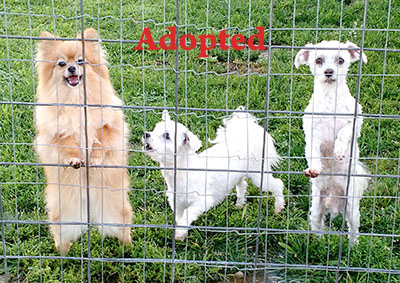 Memphis- I have a home !
Memphis is a 2 year old bull mastiff. Shots current. House broken. Loving and protective, but plays too rough with children so needs a new home.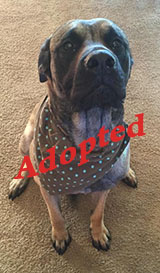 Chloe- I have a home !
Chloe is a 5 year old spayed female, 24 lbs. Half American Eskimo, half Papillon. Housebroken, and current vaccines.
Chloe is good with children, cats and big dogs. Chloe can, however be hard on smaller dogs.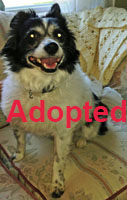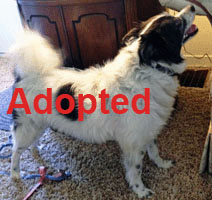 BoBo- I have a home !
Bo Bo us looking for a forever home. He's a 4 year old neutered male Pomeranian. Housebroken but has also lived as an outside dog and is very adaptable. Bobo is good with dogs, cats, children, and visitors. He loves to be held and cuddled and is good at fetch. He's in good health and shots are current.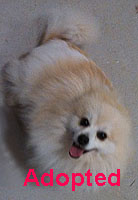 Riley- I have a home !
5 year old toy poodle. House broke. Shots current.
Good health. Shy with new people, but very loving once he gets to know you.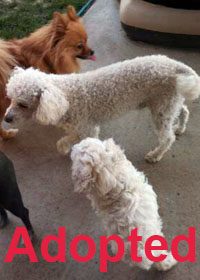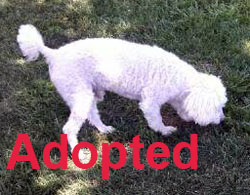 Give A Pet A New Home
call for details: 319-470-0381
I'm interested in learning more about adoption SugarCreekFarms.org Please contact us about adoption.