Boarding
Sugar Creek Farms Services
Sugar Creek Farms offers limited facilities and services.
Call us for details: 319-470-0381
Our Services
open 7 days a week for your convenience. Sugar Creek Farms offers temperature controlled areas, with indoor and outdoor play areas, and plenty of outdoor space where dogs can play.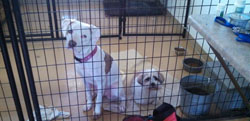 Sugar Creek Farms is an "all inclusive priced" boarding facility, meaning that you don't pay extra for daily yard-time, exercise or feeding while boarding. Our guests sleep in clean, comfortable, boarding areas that are big enough for multiple dog families.
We are designed for active dogs that enjoy play and exercise. Dogs don't stay in kennels or cages all day long. They have fenced in yards with a supervisor to facilitate active play.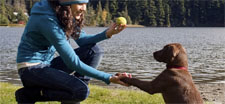 All large breed dogs have individual, clean and spacious exercise areas. The large outdoor yards have plenty of area to run. Our indoor play area is ideal for adverse weather (cold or rainy days and hot days). Our boarding areas are climate controlled with heat and air conditioning for a comfortable, healthy environment.
Our boarding facility "Dog Barn"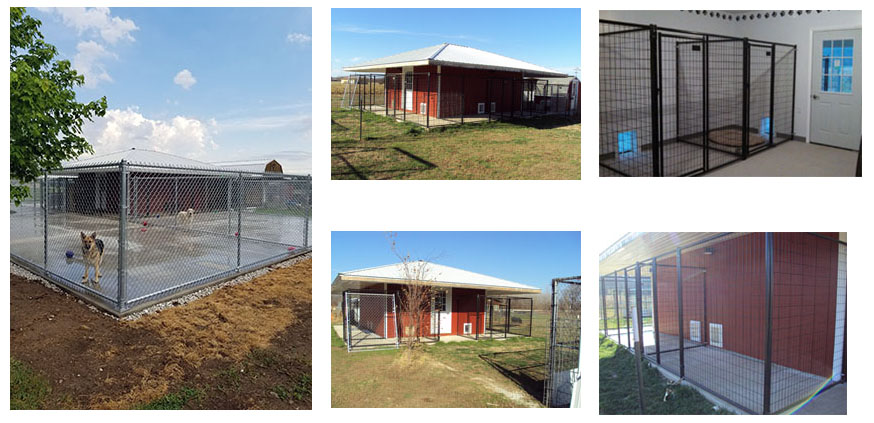 Indoor Boarding Sunroom
1/8th acre fenced in for dogs to run and play outside, while our indoor facility has toy boxes with lots of room to play and socialize while keeping comfortable.
Boarding Rates
Daily costs are all-inclusive, there are no hidden fees:
$20.00 per day, per dog.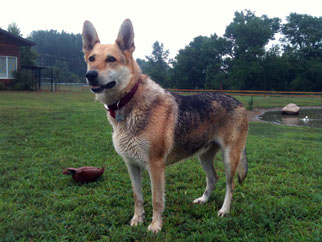 Some Legal Stuff
Boarders are required to complete a short questionnaire outlining your dogs normal routine and preferences. All boarders are expected to provide proof of current Rabies and DHLPP Vaccines. All boarders must provide reliable flea protection within 30 days prior to boarding with us.
We ask that you bring a supply of your dog's usual food and treats and an article of your clothing with your scent on it to comfort the dog during your absence. You will be required to sign a release form for vet care in the event of illness or injury.
Call for arrangements to board your dog: 319-470-0381